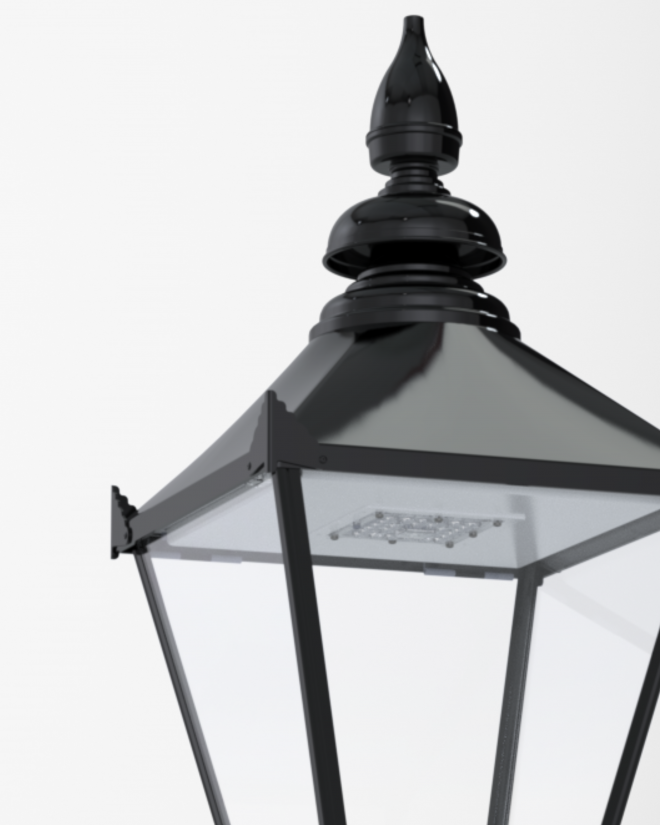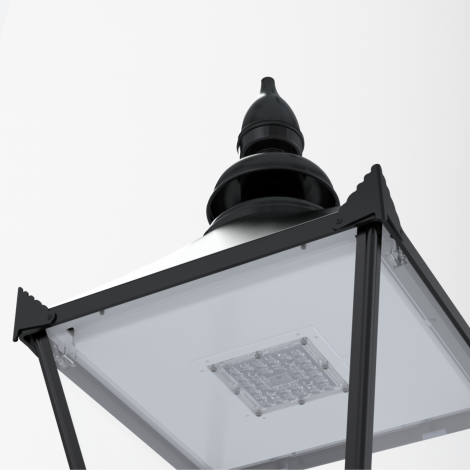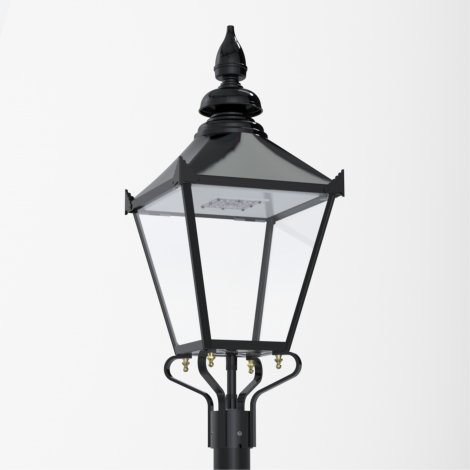 Square Victorian period LED street lighting lantern for situations needing a traditional lantern.
Our traditional lighting solution range has been re-engineered in celebration of our centenary and now features 4th generation LED light engines, providing improved performance and value for money.
With superior efficacy and lighting quality, the range is ideal for retrofit lighting or projects that needs a traditional-style lantern with the latest LED technology for optimal energy savings.