On the 14th of December, we enjoyed attending the Bouygues Energies & Services (UK) virtual Supply Chain Awards ceremony.
The awards recognise Bouygues's key Supply Chain partners who have gone above and beyond in supporting its teams on the front line. In the run-up to the event, the judging panel were inundated with nominations. Sixteen winners were selected that stood out for their exceptional efforts.
Hosted by Amelle Mestari, Director of Procurement, we were incredibly proud and grateful to be awarded among some of the best.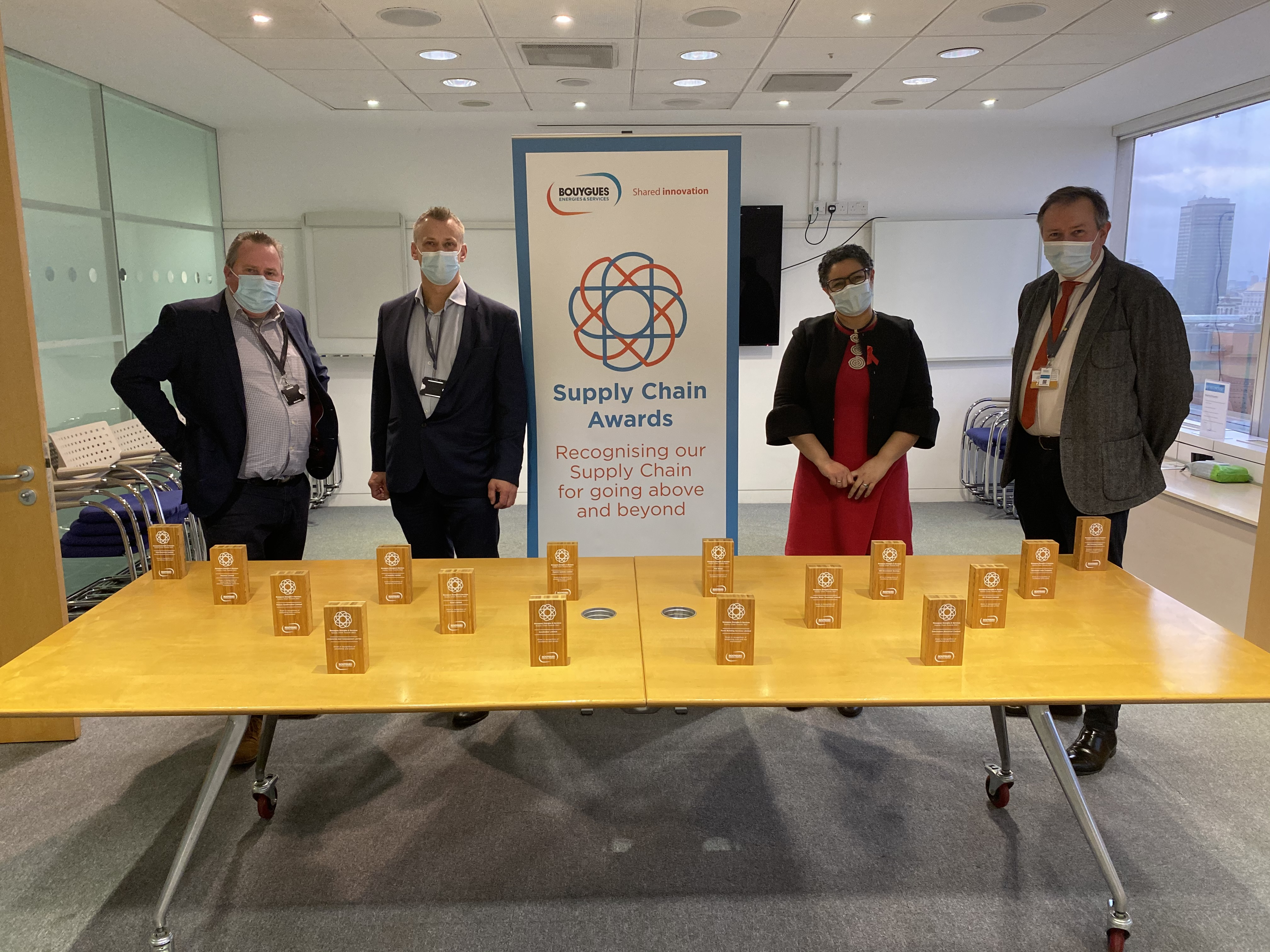 The award was virtually presented to us by Chief Executive Officer David Carr for our "excellence and action" in the delivery and support of Bouygues within the Suffolk County Council LED Street Lighting project.
Winners included:
• AW Cleaning Limited
• Cleveland Cable Company
• CU Phosco Limited
• Edmundson Electrical Limited
• ESS Government Services
• Fisk Group
• Forth Building Services Limited
• Freeston Water Treatment Limited
• Goodwater Limited
• Hygiene Systems Limited
• i2 Security Limited
• iCool Limited
• Integrated Pest Management Limited
• Marcon Construction Limited
• Maywins Limited
• Yesss Electrical Limited
Matt Murray (Sales Director) and Mike Strickson (Area Sales Manager London & S.East) commented:
"Thanks to our Technical Commercial and Production teams, we delivered this prestigious project on time and efficiently. We are delighted to receive this award - as there is no higher recognition than a happy customer.
Our extended thanks to our supply chain partners too".
The award is a testament to our team members' hard work and dedication to every project and customer.
Congratulations to the team!