Throughout our history, we have achieved numerous milestones and awards. As we reflected on our journey, we got the team together to come up with the below fascinating facts.
A record of our key milestones, events and the people that have shaped the business you see before you today.
Here's to another 100 years and creating memories that will last a lifetime!
100 facts for our 100th year:
1. The Marques family are originally from Adelaide, Australia.
2. Our founder Charles Albert Marques, born in 1896, established Concrete Utilities in 1923.
3. The CU in CU Phosco Lighting stands for Concrete Utilities.
4. We started out making miscellaneous concrete products including garden furniture – think bird baths, sun dials and other popular garden ornaments, before we moved on to footbridges, garages, pontoons, and even concrete boats.
5. We were originally based under the railway arches at Broxbourne Station, Hertfordshire.
6. Charles originally partnered with CR Belling of Belling Electric Fires and Cookers. Charles Marques and Charles Belling each invested £500 in CU.
7. In 1925 the Marques family bought the Great Amwell site, known locally as The Amwell Club, famous for its tennis and cricket lawns, 18-hole outing green, pool and fountains it would become the main location of our manufacturing operations – where we remain to this day.
8. Club membership was five shillings (roughly 25p) which included admission to the grounds.
9. In 1926 we produced our first ever brochure with our first ever logo, designed by Charles Senior.
10. In 1926, we made the first reinforced concrete columns in Europe – which were installed in Liverpool, many are still there to this day.
11. Also in 1926, we manufactured the first fluted concrete columns in Europe, for the Gas Light and Coke Company.
12. Our first wage book, which dates to early 1930, shows the average wage was £1.88 for a 65-hour week.
13. In 1930 Charles Marques invented a spun concrete process that revolutionised concrete column production.
14. In the 1930's, "The Amwell Club" was advertised as "The most delightful open air swimming pool in England" – 100 yards long and 30 yards wide and with a 30-ft high diving board.
15. During WW2, CU Phosco Lighting played a role in the war effort by producing concrete bombs for RAF bombing practice.
16. Our Amwell factory was also utilised as a vehicle park for the army.
17. During the war, there was a shortage of steel, leading to a rise in the popularity of concrete columns. These sturdy structures were embraced by numerous lighting authorities until the 1980s due to their durability and low maintenance requirements (eliminating the need for painting).
18. Charles wrote and published "A Training Course for Homeguard Instructors" – priced at 2 shilling 6 (12 ½ p), an 80-page manual covering drill, weapons training, and other subjects he taught at the training school for home guards.
19. Charles Marques lost an eye during bomb training in WW2. He was awarded an OBE for his services.
20. In 1946, Erecon Ltd, a service and instal company, was established to handle the installation of street lighting columns, garages, and footbridges.
21. Robin Marques, son of Charles Marques, joined the company in 1947.
22. David Marques, brother to Robin, was an English rugby union international lock forward. He played for Harlequins and played international rugby with England. In 1959 he was selected to tour New Zealand and Australia with the British Lions
23. David played a total of 23 matches for England, between 1956 and 1961, and two Tests for the British Lions on their 1959 tour to Australia and New Zealand.
24. The 1950s saw CU Ltd open factories in several locations, including Cramlington, Kirkby, Hirwaun, and Coleford
25. With the increasing demand for streetlights, Charles Marques formed Phosco Ltd in 1955 (originally branded Phosware Street Lighting)
26. CU Phosco Ltd won a major contract in 1955 to provide concrete lighting and columns for the newly built town of Harlow, which led to years of prosperity for the company.
27. We first started using a combination of letters (P and E for road luminaires and F for floodlights) and numbers in 1954.
28. Lighting enthusiast Simon Cornwell has a library of our early advertisements daring back to the Public Lighting Engineer, volume 21, No 90, June 1956
29. By the 1960s, demand for concrete columns was declining, leading to the shift towards producing steel columns and masts.
30. While many make claim, it was CU Ltd who pioneered the first-ever frangible joint column, now more widely recognised as passively safe lighting columns.
31. During the 1960s, CU Ltd opened its Contract Services division to service roads, airports, docks and stadiums worldwide.
32. In 1962 we purchased Steel Poles (Poles Limited) – who originally used arsenic to get the green colouration in their green galvanised columns.
33. In 1964 David Marques was a member of the 1964 America's Cup challenger team, aboard the Sovereign.
34. With the death of Charles Belling in 1965, the Marques family bought his shares, and the company became wholly family-owned.
35. 1965 and we were the first UK manufacturer of high masts, installed at Severn Bridge Approaches
36. In 1967 CU and Phosco entered the Export and floodlighting markets
37. Charles Marques died in 1967.
38. In 1971 we installed the longest high mast installation in the world, near Melbourne, Australia.
39. In the early 70's we invented the first double drum winch for high masts, which revolutionised health and safety.
40. In 1975 CU and Phosco launched the aptly named Jubilee column – a slim 5-metre aluminium lighting column manufactured to BS 3989. Its main attraction was that it was completely extruded in three sections, including the base, which has a unique fluting allowing the door to be hidden—combined with the P75 lantern, the column was used to enhance Glasgow's conservation areas.
41. The Cleckheaton factory was purchased for high mast production in 1978.
42. In 1979 CU Ltd received the Queens Award for Export Achievements
43. In 1985 a large part of the 20-acre Great Amwell site became surplus to requirements and was sold for property development.
44. In 1988 the Lord Lieutenant of the County opened the CU Ltd team's newly built office block which was named Charles House
45. In 1982 the back of the 100 Dirham note depicted one of the tallest buildings in the Gulf Region - the Dubai World Trade Centre, which featured CU Ltd High Masts
46. In 1993 the team supported the hit show Challenge Anneka to refurbish a derelict barn and turn it into a boathouse, with a concrete pontoon, to be used as a sailing club for disabled children. The boathouse belonged to the Exmoor Calvert Trust based at Wistlandpound Farm near Barnstaple.
47. CU Phosco created a joint venture in China in 1993
48. In 1997 CU Phosco purchased its first IBM AS/400 mainframe computer (for the princely sum of £23,000)
49. CU Phosco became commonly known as CU Phosco Lighting in 1998
50. The company launched its first website in 1999
51. Phosco Ltd was incorporated into the CU Group in 2004 to form CU Phosco Lighting Ltd
52. CU Phosco Lighting has won the Highway Electrical Association (HEA) Member of the Year - Large Organisation Awards seven times
53. CU Phosco Lighting P86x range of LED luminaires were awarded the Abu Dhabi Trustmark, certifying products for compliance with environmental and sustainability standards
54. CU Phosco Lighting produced the UK's first tapered tubular columns in 1984
55. CU Phosco Lighting started making masts for wind turbines in 2000
56. CU Phosco Lighting introduced LED lighting in 2010 to help its customers save energy and money
57. CU Phosco Lighting has lit three major UK airports, Stansted, Heathrow and Manchester
58. It took over 1000 FL800 LED floodlights to light Heathrow Airport Airside (1086 to be exact). We also refurbished 236 high masts.
59. CU Phosco Lighting undertakes contracts at ports worldwide, working closely with numerous large Port operators, including DP World, APM and ICTSA and facilities including Dover Docks, UK; Khalifa Port, Abu Dhabi; Hamad Port, Qatar; Manila Port, Philippines; Gladstone Port, and Port Botany, Australia; and Lirquen Port, Chile
60. CU Phosco Lighting works closely with numerous highway operators, including TfL, Highways UK, Connect Plus Services M25, Kent CC, Derbyshire CC, and Mersey link.
61. Our design service has been used by many of the UK's foremost architects and consulting engineers and by national and local Government departments worldwide.
62. CU Phosco Lighting services include highway lighting installation and maintenance, Stud Pull Off Testing, Structural foundations, Structural Design, Lifting operations, high mast maintenance, High Mast installation, Electrical Testing, and Lighting Design.
63. As an NICEIC registered organisation, our in-house team, all registered to HERS (Highway Electrical Registration Scheme), are trained to 18th Edition requirements BS7671 and are competent and experienced in undertaking Electrical Testing in the highway electrical sector.
64. Legend has it that Robin Marques, former Chairman of CU Phosco Lighting and former Institution Honorary Treasurer of the Association of Public Lighting Engineers, saved the Institution in 1979
65. It's our lights that illuminate Glastonbury's footpaths in the mid-2000s
66. 1997 and concrete production finally stops ☹
67. Managing Director David Marques retired in 2003
68. The Independent Newspaper sent a journalist, Lee Gale, to our museum in 2005. His article was published on the 14th August 2005
69. In 2019 CU Phosco Lighting partners with Scotscape Smartscape to offer their customers eco-friendly Smart LivingPillars for urban greening
70. In 2020 CU Phosco Lighting implemented the occupational health and safety standard 45001
71. In June 2020, we became Proud members of Made in Britain
72. 2021 and Bob Gaskell, Contracts Director, becomes President of the HEA
73. 13.1 is the average number of years of service within CU Phosco Lighting.
74. Five Marques family members are still involved in the day-to-day running of the company – Matthew, Nicholas, Philip, Nicola, Chris
75. We were the original manufacturer of a number of the London Underground listed building signs
76. CU Phosco Lighting employees 162 employees over three sites
77. Today we have three operational factories in Coleford, Cleckheaton, and Ware
78. CU Phosco Lighting supplied the high mast lighting at Al Maktoum International Airport
79. CU Phosco Lighting Contract Services is a registered Member of the Highway Electrical Association (HEA)
80. CU Phosco designed and supplied the lighting of the QE2 Bridge in Kent
81. When it first opened, concrete Utilities at Great Amwell, Ware was considered the most up-to-date concrete factory in the country
82. Good concrete can only be made from clean materials. Situated in the finest sand and ballast deposit area of Lea Valley, the CU plant could supply cleaner, better-quality sand and aggregates.
83. Thousands of CU concrete posts were supplied to the Ministry of Health Housing Schemes
84. CU also manufactured stone products, including doorways and window frames
85. CU Phosco Lighting's early sports lighting range consisted of FL300, FL310, FL360 and FL370 and the Phosbay range for indoor activities
86. Some of CU Phosco Lighting's early sports lighting installations include QPR, Manchester United FC, and Chelsea FC and Beijing and Montreal Olympics.
87. CU opened a Museum of Street Lighting to mark its Golden Jubilee, calling on the lighting industry to donate or loan items to make up the collection
88. CU Phosco Lighting is dedicated to employee training and development dates back to the days of the Association of Public Lighting Engineers Street Lighting seminars
89. CU Phosco continues its expansion plans with prestigious projects in the Middle East. We continue to provide design, supply and installation in the region, today.
90. FUN FACT: we've supplied lighting to the film sets of Judge Dread, Batman, Full Metal Jacket and James Bond
91. CU Phosco Lighting remains one of the few remaining family-owned and managed lighting manufacturers in the UK
92. In the early 1970s, we published our very first internal newsletter – it was called CUaround
93. We still have a copy of our very first sales journal which shows our first invoice was for "Structures"
94. CU Phosco Lighting Australia opened as a separate entity in 2022
95. A large number of our local authority and contractor customers have been with us since the beginning, including Hertfordshire County Council from June 3rd, 1925, and Edmundsons Electricals in August 1929.
96. Over the years we've worked with many famous sculptures, including Rick Kirby in Wigan and Diane McLean
97. Through our associate company, Birch Engineering, we have extensive experience in the design and manufacturing of bespoke metal sculptures which have been displayed inside and outside, in business premises, parks and municipal locations, including The Natural History Museum, London.
98. Our longest-serving member is Michael Board, who started on August 11th, 1975.
99. Supplied Urban Telecomms poles in Frankfurt City, supply mobile network capability to the community.
100. The team are celebrating their centenary together in Ware on 5th July 2023 – here's to the next 100 years.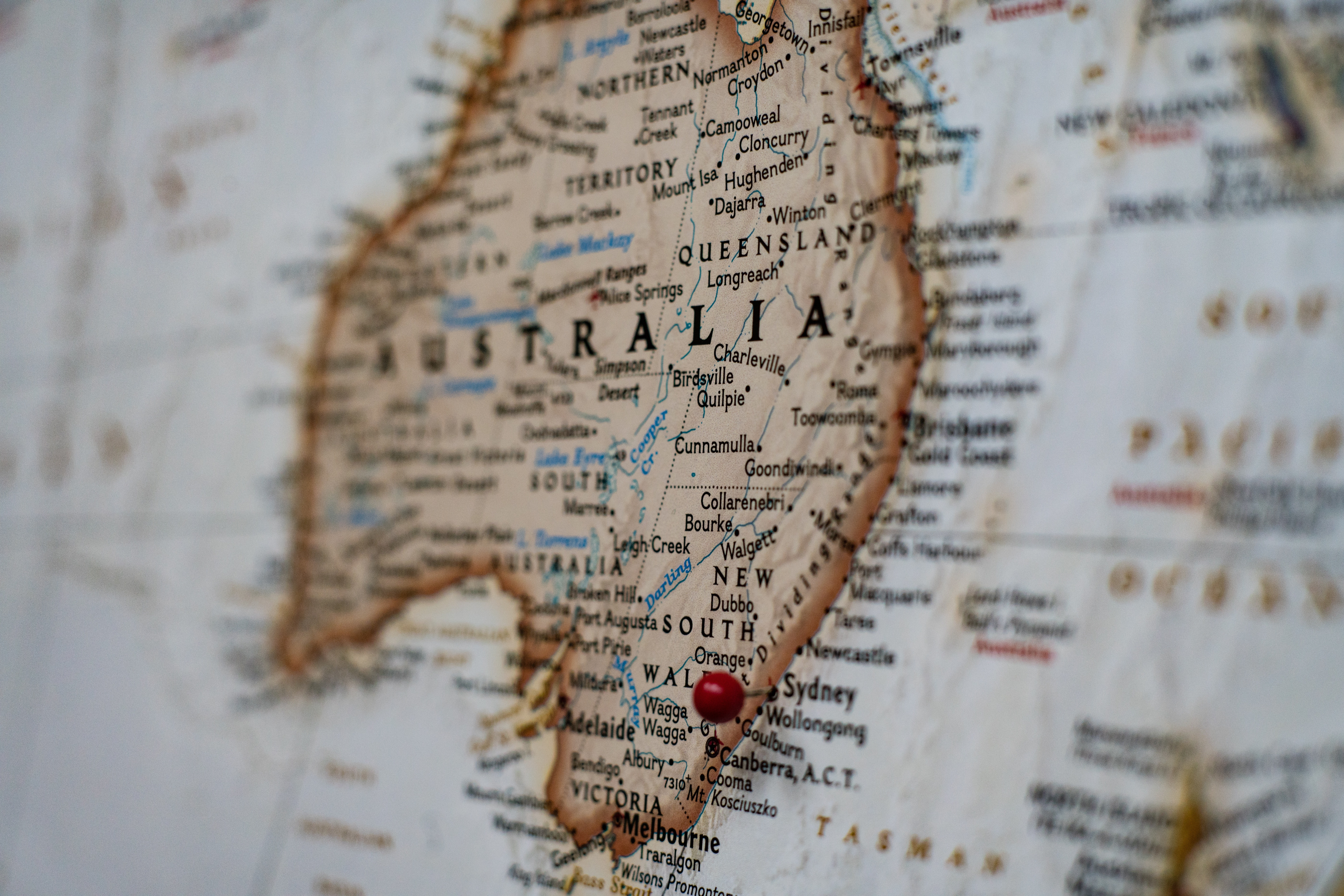 Have you heard we're running a competition to win a trip for two people to Sydney?