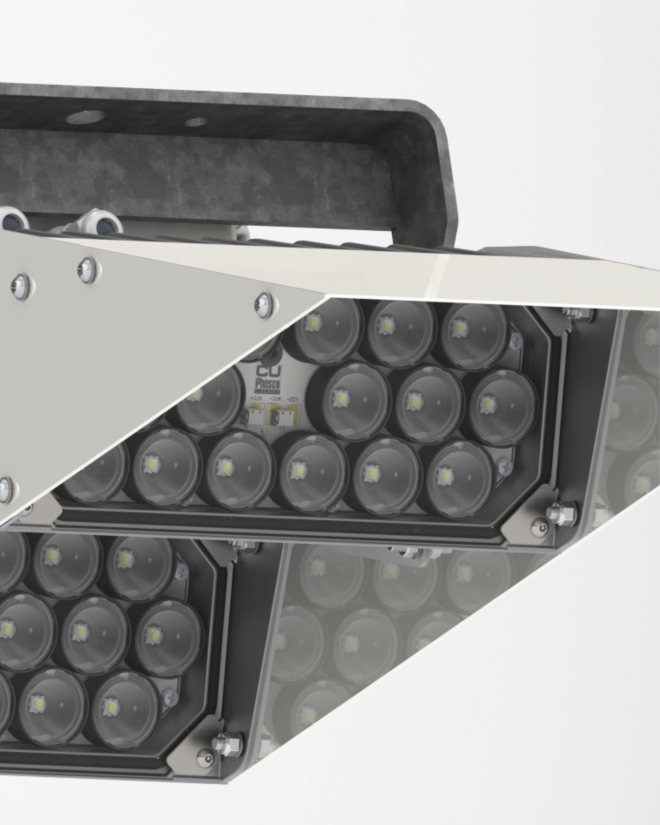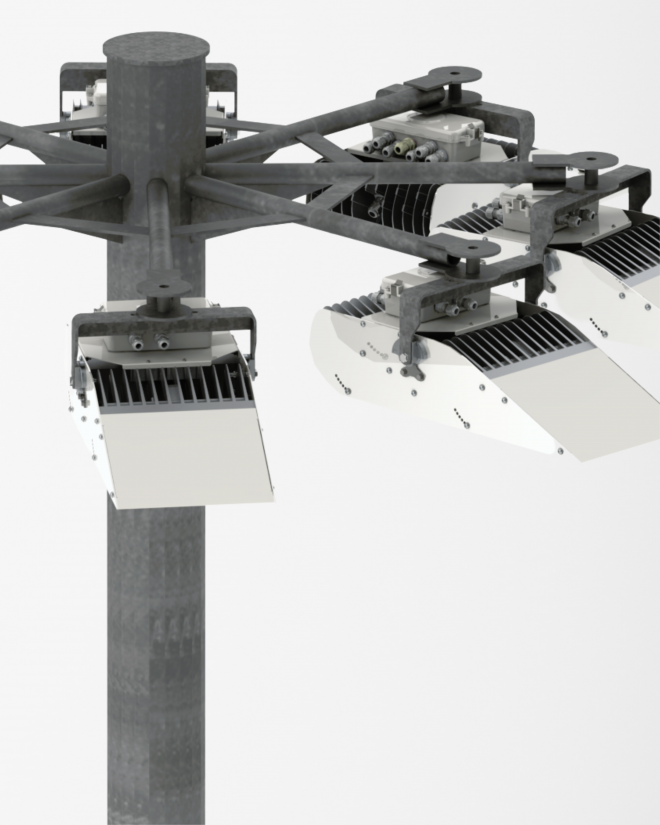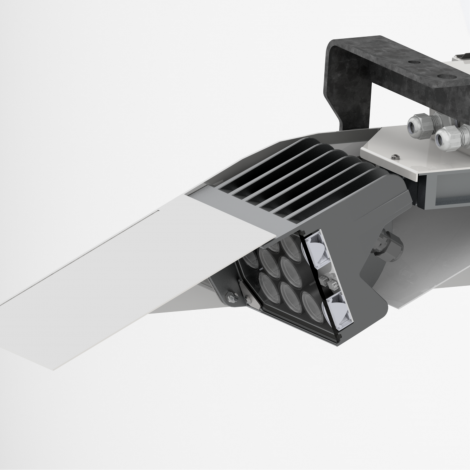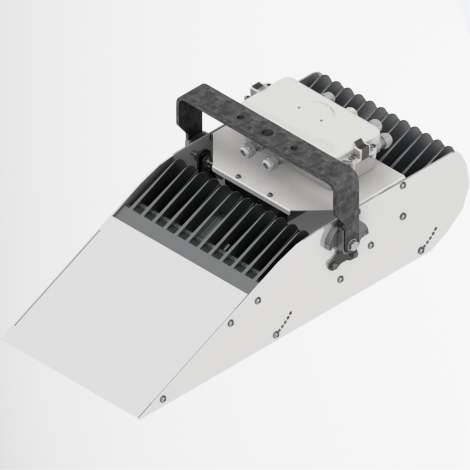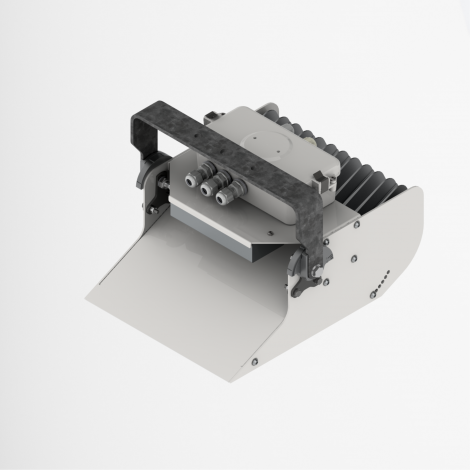 FL800D-1 or FL800D -2 can be arranged on a mast with full azimuth rotation and tilt function. These versions have drivers built in so are self contained.
Each module has a range of optical distribution options and a range of elevation angles to build a combined luminaire photometric output that meets even the most challenging of schemes.
FL800D uses AeroFlow® Cooling System to provide exceptional thermal management. Maximised heat dissipation enables a compact luminaire design, which can be retrofitted onto existing masts.
Lumileds LUXEON® MX LEDs and AeroFlow® together deliver high lumen output with very low lumen depreciation over life, this minimises energy and operating cost by reducing overlighting.
FL800D offers an extremely competitive solution to replace traditional HID sources with performance, versatility and reliability.

This luminaire complies with ETL guidelines for White Light Emitting Diode Lighting Units and is eligible for the Enhanced Capital Allowance (ECA) scheme.